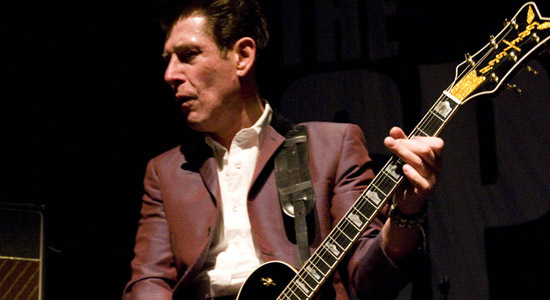 Lookout, eastern States! The Bonnets are hitting the road this spring, opening for and backing legendary British ska lead guitarist Roddy Radiation!
Roddy Byers, better known as Roddy Radiation was the lead guitarist of The Specials, the innovative British band who pioneered the ska revivial craze of the late 1970s by combining the danceable ska and rocksteady beat with punk's energy and attitude. Roddy wrote numerous Specials tunes such as "Concrete Jungle", "Hey Little Rich Girl", and "Rat Race", which helped to create the 2 Tone sound. Byers also has experience playing rockabilly in band such as The Tearjerkers and The Bonediggers. Currently, he leads The Skabilly Rebels, a band that mixes ska rhythms with rockabilly guitars. The Bonnets will be joining him on the classic Specials tunes he penned, as well as songs from his solo projects and choice covers.

All confirmed dates are on the website but check back soon, as we're still waiting on a couple of dates...