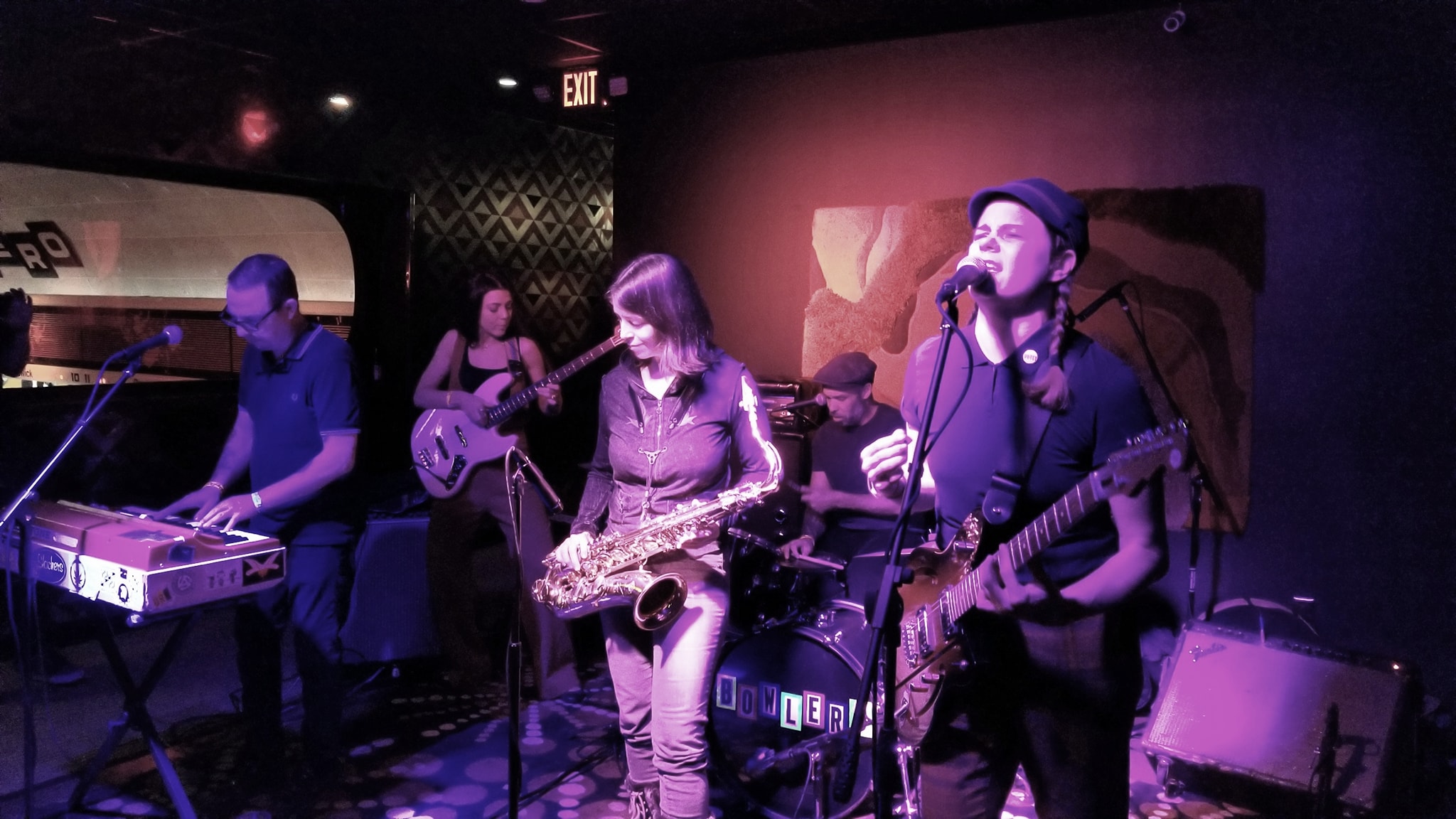 In the pursuit of a dream, ten years isn't so long to wait to see a vision reach its fulfillment. Especially when, in that pursuit, one successfully gains a sure mastery of what they are doing, and how to do it. For The Scotch Bonnets, throughout their journey from engaging local band to potentially the next great thing, everything has always been done "with a little bit of rockin' style…"
Punky reggae rockers from Baltimore with big, original tunes and an infectious live energy, The Scotch Bonnets have evolved into a tight, dynamic unit since their debut in December 2009. Consistent with their ten-years-to-overnight-success story, 2019 was a defining year for the band. With the release of their second album Come On Over on Jump Up Records, the Bonnets embarked on two national tours opening for American ska founders The Toasters, and a third that brought them to the Victoria Ska & Reggae Festival in Victoria, British Columbia. Twice they slayed opening slots for Jamaican-rock'n'roll stalwarts The Slackers, at their residencies in New York City and Chicago, as well as sharing bills around the country with bands including The English Beat, The Pietasters, The Suicide Machines, Pilfers, Spring Heeled Jack, Westbound Train, and many others. Come On Over was selected by Do The Dog Skazine as one of its top albums of the year and additionally, several tracks from Come On Over have been in regular rotation throughout the year on numerous different ska radio shows, both online and on college radio.
After incubating her ideas at weekly reggae jams for months, singer-guitarist Kristin Forbes put together The Scotch Bonnets to be the vehicle for her songwriting. Dubbed Lady Hatchet by her peers, her tunes blend classic Jamaican grooves with a soulful, yet fresh approach to American singer-songwriting. In the beginning, there were two other women in the group, an intentional part of Hatchet's vision for a balanced, integrated male and female lineup. "I never wanted to be the only girl in the band," said Hatchet. "It's a lot of pressure to be the only one of anything. But there is real power in equality, the balance of different energies and ideas."
Over the years, as the band's membership changed, Hatchet pressed on as bandleader and sole female, fearlessly guiding her crew through the 2013 self-release of their first album, Live Ya Life. A collaboration with legendary hardcore singer HR of Bad Brains soon followed, that culminated in the 2014 EP Quest (released on Morphius Records). After suffering the sudden death of saxophonist, backing vocalist, and dear friend Doc Night in 2015, the band made an impressive return with the 2017 Jump Up Records release, The District 7".
The US backing band of choice for The Specials' founding lead guitarist Roddy Radiation, The Scotch Bonnets have collaborated with the 2-Tone pioneer twice, in 2015 and 2018. In advance of their first tour together, in 2015, the Bonnets released a video for "Tropical London", their contribution to Smelvis Records' tribute to Rancid, Hooligans United. The video has since been viewed on YouTube more than 18 thousand times. The highlight of their 2018 collaboration was the band's second appearance at the Supernova International Ska Festival, where they played one Scotch Bonnets' set and a second set backing Roddy.
The Scotch Bonnets' energetic live show has made them a favorite at local festivals and summer concert series in the greater Baltimore and DC area. The band has also earned praise for their covers on numerous tribute compilations, most notably their take on The Clash's "Are You Red…y," recorded at legendary Inner Ear Studios and released on Recutting The Crap (Crooked Beat Records) which reinterpreted the punk pioneers' final studio album. The Bonnets' cover of Lorde's massive international hit "Royals," which appears on Come On Over, is another outstanding cover and fan favorite at shows.
Since the band's inception, Lady Hatchet has relied on the constant presence of scene veteran and Bonnets bassist-turned-keyboardist Pablo Fiasco and vocalist-melodica player DJ Selah. Drummer Names Thompson joined in 2014 and, along with Fiasco, emerged as a solid backing vocalist after Doc Night's passing. However it was not until 2019, with the addition of saxophonist Tiffany DeFoe and bassist Jade Tremba, that Hatchet's original notion of balance and true equality was restored to the band, at last.
At they enter a new decade, The Scotch Bonnets are poised to go even further, with a powerful new lineup and brand-new songs. They are scheduled to appear at the 2020 Supernova Ska Festival and are currently planning an itinerary for the new year that will bring the band and their music to more places than ever before, with the accompanying support of some of the best bands in the game. The journey continues to evolve for the talented Lady Hatchet and her dedicated reggae cats!