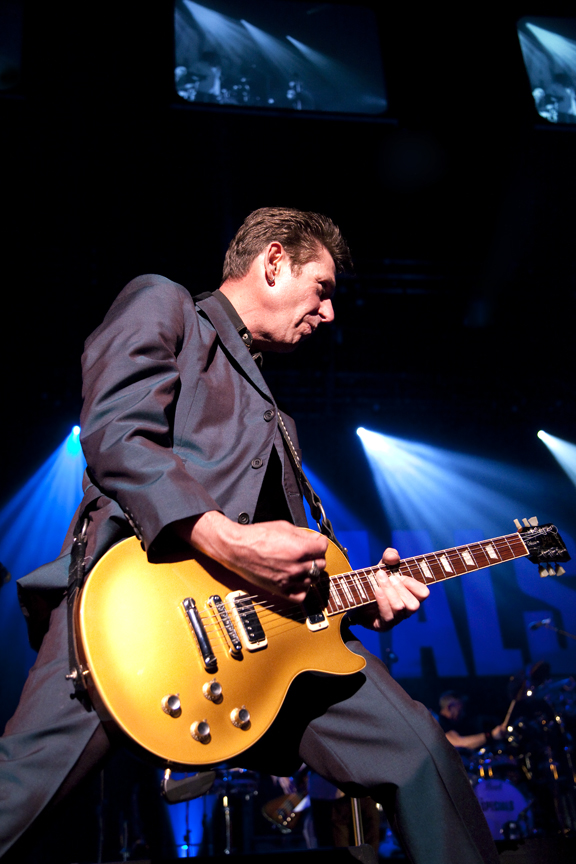 The Scotch Bonnets will back and open for Roddy Radiation, former lead guitarist of the legendary British ska band The Specials, at the 2018 Supernova International Ska Festival, along with select club dates in the northeast and the Carolinas, May 17 through May 26.
"I'm very much looking forward to singing and playing my Specials hits," said Roddy from his home in England. "And treating my fans to a super show at Supernova Ska Festival!"

The Specials pioneered the ska revivial craze of the late 1970's by combining the danceable ska and rocksteady beat with punk's energy and attitude. Roddy wrote many of The Specials' classics such as "Concrete Jungle", "Hey Little Rich Girl", and "Rat Race", which helped to create the 2 Tone sound. Roddy has also played in rockabilly bands since his youth, such as The Tearjerkers and The Bonediggers. Currently, he leads The Skabilly Rebels, a band that forges a new sound by mixing ska rhythms with rockabilly guitars.
"The Specials' sound, their live energy, diversity and political philosophy are all things that have inspired my own music, as well as the way I think," admits Kristin Forbes, The Scotch Bonnets' singer/guitarist. "But honestly, I'm excited to get to play with such a beast of a guitar player!"

The Supernova International Ska Festival is the largest ska party in the US, taking place in Fredericksburg, VA on May 26 and 27. Roddy joins a lineup that features The Pietasters, The Stubborn All-Starts, The Suicide Machines, MU330, and Greg Lee from Hepcat, singing with Western Standard Time.


A complete list of dates can be found on the Shows page.